Get Started Selling on Amazon: The Complete Step-by-Step Guide (Part 7 of 12)
Part 7: Purchasing Stock to Sell on Amazon
In Part 6, we talked about Testing the Market Before Making the Big Purchase.
In this part, we will examine a few key points to consider when you purchase your first inventory batch!
So all that product research, market testing, supplier research etc has led to this moment. This is where you will put your commitment to this Amazon business thing to the test because you actually get to part ways with your hard-earned cash.Roblox Free Unlimited Robux and Tix
Regardless of the size of your investment, this is a crucial part of your journey!
Throughout this series, we have taken precautions in each step of the way to ensure that we minimize our risks as much as possible. However, most of the times this is not enough. It's always a good idea to double (or even triple) check and make sure you don't screw up!
This post is more about "How to Shop Online Safely" and less about Selling on Amazon, so let's examine…
10 Ways To Shop Online Safely
1. Verify Your Suppliers Details
This is a good time to double check your potential supplier's identity, location and contact details. Make sure everything checks out and that their representation is accurate. If you spot any inaccuracies, ask and trust your gut feeling!
2. Research the Company's Reputation
After you verify your potential supplier's details, check on their reputation online. Start by going through their feedback and ratings on their store and then expand the search to other places online.
If it's a US company, go to the Better Business Bureau (BBB) or Ripoff Report websites and see if there have any existing complaints against the company.
You can also search the following keywords on Google (or your favorite search engine) "company name scam", "company name ripoff", "company name complaints" and see what comes up!
When you get your results, act accordingly!
3. Don't Send Your Credit Card Details via Email
Most email communications are insecure. However, if you absolutely have to, make sure that your credit card has buyer protection (see #8 below).
I know DHGate during your first purchase will ask that you email them a credit card authorization form which will contain your details plus a scanned copy of the front and the back of your credit card (make sure you have the signature)! They are just verifying that you are the rightful owner.
You might also get a call from your bank's fraud prevention department or need to call your bank depending on your daily cash spending limit.
4. Avoid Using Public Wi-Fi or Public Computers
Image credit: now.symassets.com
This is a no-brainer but sometimes especially with all the excitement, you might get caught up and forget the basics. So just as a reminder, don't use public Wi-Fi or computers when making your online purchase.
5. Double Check Billing, Guarantees and Delivery Terms Before You Buy
If something happens to your merchandise during transit, who is responsible? Who pays for the shipping costs? This is a good time to check with your supplier and have it in writing (preferably an email exchange) or signed contract in case something happens.
It's also a good time to familiarize yourself with terms like FOB (Freight On Board)
6. Check and Review Privacy and Return Policies
What's the return policy on defective items? How will the data you share with your potential supplier be stored and used? For the same reason as above, you ideally want everything in writing. You probably won't need to use any of this, or it might not be worth going after $1,000 should something go wrong, but it's a great habit to form as you get into this business.
Make sure return policies, refunds etc are linient enough because strict policies at this point might cripple your business especially being so young.
This has helped me because I have shipped some defective items to my customers (unbeknownst to me) and had them return them. After inspection, I determined they were indeed defective so after speaking to my supplier, they included extra units in the next shipment to cover the defective ones.
7. Only Use Secure websites if You are Transferring Funds via the Site
I always insist on using PayPal. Especially with Alibaba.com suppliers. Most of them will only access T/T (Wire), MoneyGram, Western Union. DON'T DO IT! All these methods are the equivalent of handing someone cash over the internet- there's no way to trace it reclaim it if something goes wrong. These modes of payment strip you "naked".
If a potential supplier insists on using those methods say no and insist on PayPal or a similar buyer protected service. They might tell you that they don't want to pay the extra fees that such websites charge- tell them you will cover them.
The fees are normally 4% (more or less) of your total order cost. This is a smart expense to incur.
8. Use a Payment Method with Buyer Protection and/or Online Fraud Protection
Most banks and credit cards have this. If you're not sure, inquire with your bank and make sure you get fraud/buyer protection. I know some banks charge an additional fee for this, but if you're going to be buying a lot from unverified suppliers, it might be worth the extra cost.
9. Use a Browser with a Phishing Filter
A Phishing Filter will help you sniff out any phishing site out there and keep you safe! Normally, when shopping on sites like Alibaba.com or DHGate, this won't be an issues but you can never be too careful.
Microsoft's Internet Explorer browser has one installed. I'm not a huge fan of IE but I can tolerate it when it has the potential to save me from losing my money.
10. Always Record your purchase details
This is good for recording keeping. I normally take a screenshot of my order receipt page and store in a folder. You can install a tool like Gyazo or any other good screencapture tool out there.
I hope these tips will help make your first inventory purchase safe and successful! Once done, it's time to sit back and take a small breather as you wait for your shipment to arrive. You're one step close to making money on Amazon!
Pretty cool huh?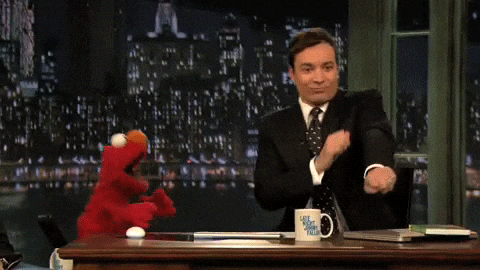 As always, if you have any questions or get stuck and need help completing any of the steps outlined here, leave me a comment below or email me and I'll be happy to help.
Image credit: gazeteport.com, media.giphy.com
Keep Reading 
This post is a part of the ongoing Get Started Selling on Amazon: The Complete Step-by-Step Guide series, follow the links below to read them: